Another temple I visited at Angkor Wat was Bayon Temple. While approaching it appears to be a big jumble of stones rather than a temple. If the Flintstones built a temple, I imagine that this is what it would look like.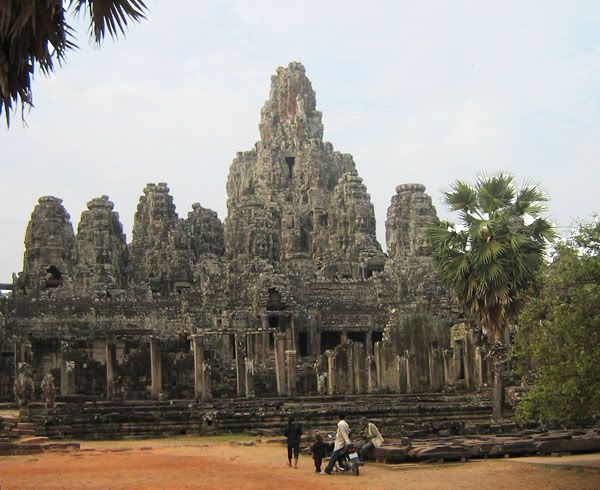 It is also the temple with 217 huge faces carved into it.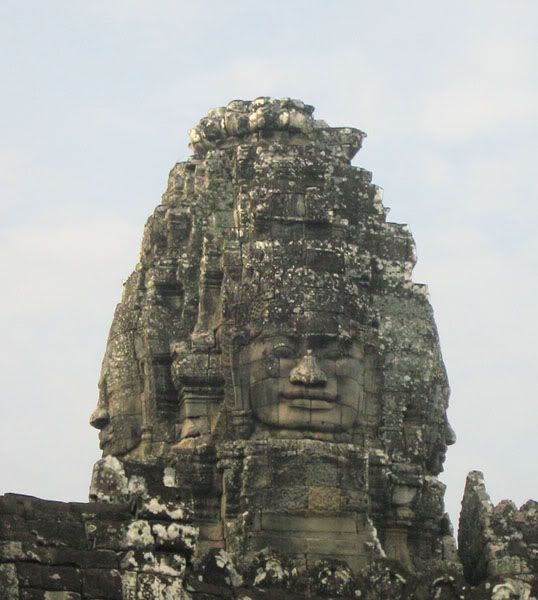 These are supposed to represent King Jayavarman VII, who built this temple. I guess the old guy was pretty full of himself.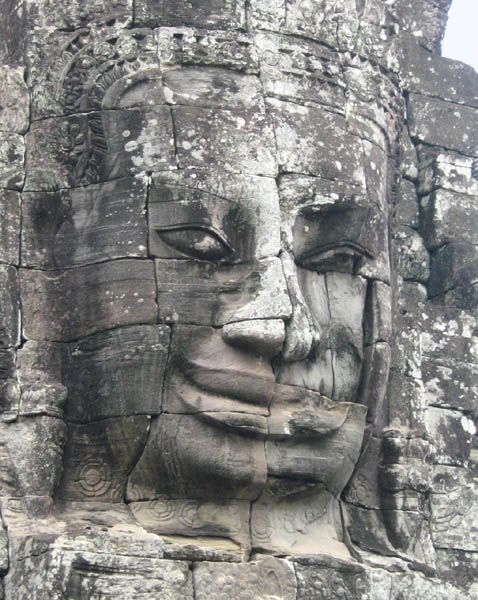 This temple also has some of the best bas-relief friezes at Angkor Wat, but the lighting was poor and none of my pictures really do it justice.