It is with great pleasure that I announce the birth in Chiang Mai to Chuang Chuang and Lin Hui of a daughter. The birth took place on May 27th. The daughter has not been named yet. She will be given a name on Aug 12th, which is Mother's Day here in Thailand.
The proud parents agreed to share a few baby photos.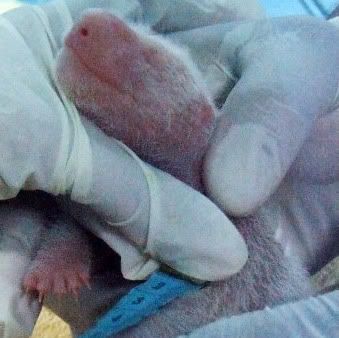 Oh, didn't I mention that Chuang Chuang and Lin Hui were pandas? Well of course they are. They live here at Chiang Mai Zoo, as local celebrities. The only blot in their otherwise happy existence was the fact that after six years together, their union had not been blessed with offspring. In fact, Chuang Chuang quite neglected his matrimonial duties. But with some help from the veterinarians here in CM Lin Hui was successfully impregnated by artificial insemination. The silly vets thought the proceedure had been a failure, as Lin Hui cleverly hid her condition as a modest young bride will. They were certainly surprised when she gave birth!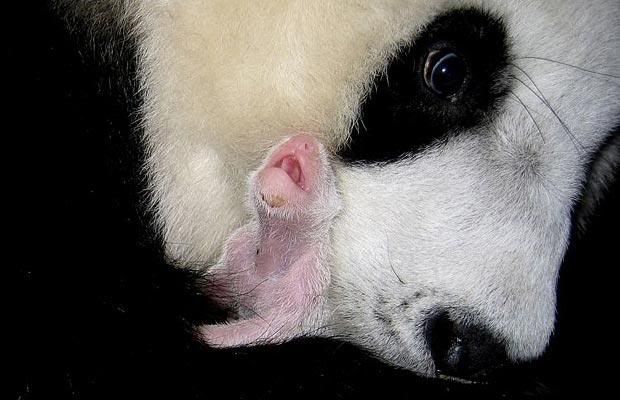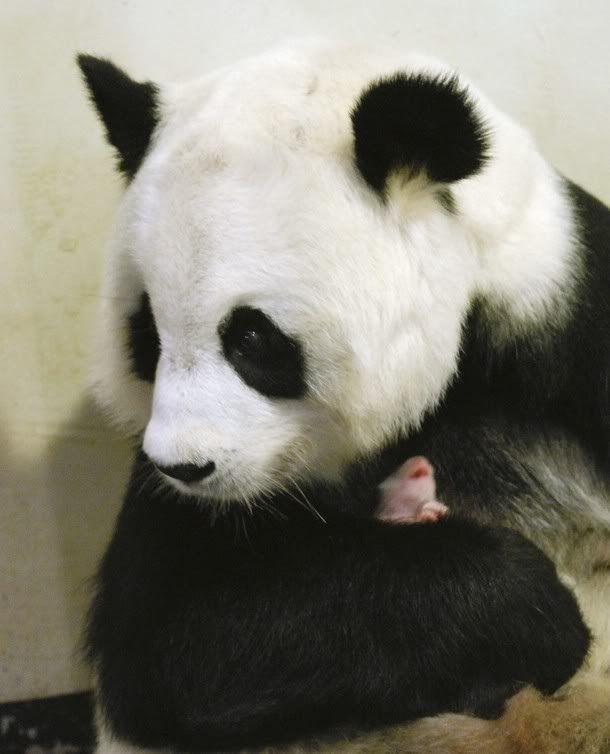 As you can see in the latest picture, the young panda has begun to exhibit the coloration of a mature panda.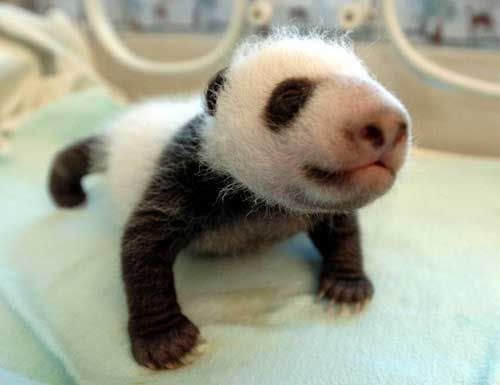 Anyway, congratulations to the happy family, and best wishes for the future. I would be handing out cigars at this juncture, but pandas really hate cigar smoke.