This weekend I went out to the annual Flower Festival. The North is the "flower basket" of Thailand, with its flowers shipped to Bangkok, other parts of Thailand, and as far afield as Singapore and Hong Kong. This isn't the most beautiful or moving festival in CM, but it is interesting and enjoyable. I got to see some of the exhibitions on Friday night, including an exhibition of wood carving that was quite interesting.
On Sunday evening I went to the main venue, along the southwest corner of the city moat.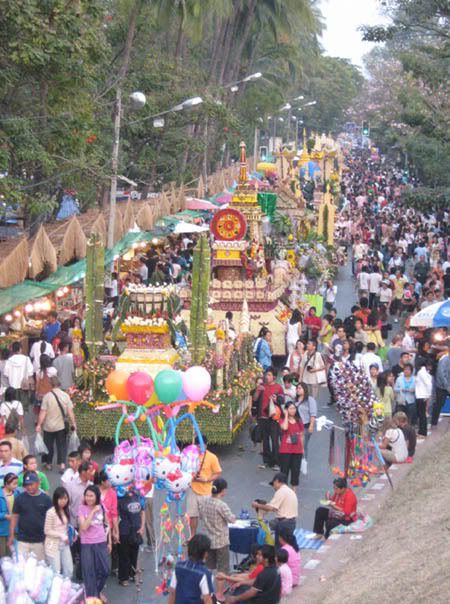 I had missed the parade of the flower floats, but I saw the floats at the festival site.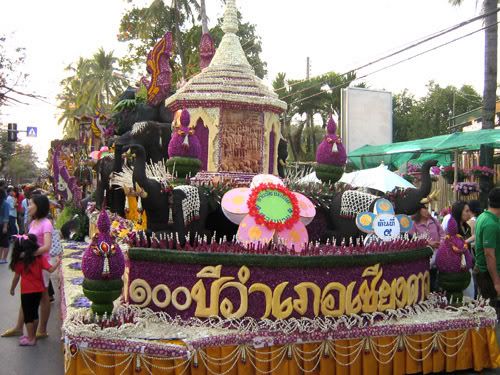 All of the local flower and plant clubs had exhibitions and contests, including the orchid club, the bonsai club and the cactus club.
This being Thailand, the orchids were beautiful.
One of the cacti.
Right now I have finished working six days a week and am now only working five days. In addition I am only teaching two classes Tuesday through Friday, instead of three. Also both of my classes are Level 8. I haven't taught this level before, but I only have one lesson to plan each day, which makes my life much easier. So I am feeling pretty relaxed these days.